Kingdom of Hawai

ʻ

i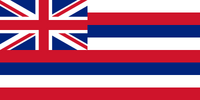 Government Type:
Parliamentary Monarchy [1]
Capital:

Honolulu

Leaders:
Ali

ʻ

i (king) Kamehameha V
Population
4,108,229 [2]
5,020,500 [3]

| | |
| --- | --- |
| Human | 54% |
| Elf | 8% |
| Dwarf | 4% |
| Ork | 22% |
| Troll | 11% |
| Other | 1% |

Per Capita Income:
20,000 ¥
Estimated SINless:
Below Poverty Level:
10%
Corporate Affiliation:
64%
Education:


| | |
| --- | --- |
| Less Than Twelve Years | 35% |
| High School Equivalency | 30% |
| College Degrees | 24% |
| Advanced Degrees | 11% |

Major Ethnic Groups:


| | |
| --- | --- |
| Polynesian | 9.5% |
| Anglo-American | 30.0% |
| Asian | 58.4% |
| Hispanic | 2.1% |

Major Languages Spoken:

Major Religions:

Currency:
Nuyen (¥) [4]
The Kingdom of Hawaiʻi is a Parliamentary Monarchy established in 2017, when the islands seceded from the United States.
History
[
]
300–600 – Polynesians first settle the archipelago.
1527 – Seven European shipwreck survivors land at Kealakekua Bay on the Big Island and later marry into the extended royal family.

†

1555 – Spaniard Juan Gaetano charts the archipelago.

†

1778 – James Cook 'discovers' the archipelago,
calling it the "Sandwich Islands".
First Kingdom
[
]
1790 – Kamehameha becomes King of the big island.
1810 – Kamehameha completes unifying the islands.
1819 – Kamehameha II – King after father's death.
1820 – The first missionaries arrive and begin to suppress Hawai

ʻ

ian culture and language.
1825 – Kamehameha III – King after brother's death.
1830s – Americans establish sugar plantations.
1840 – First constitution of Hawai

ʻ

i drafted by Kamehameha III and his chiefs.
1855 – Kamehameha IV – King after uncle's death.
1863 – Kamehameha V – King after brother's death.
1873 – Lunalilo – King after cousin's death.
1874 – Kalākaua – King after Lunalilo dies heirless.
1887 – "Bayonet Constitution" forces the monarchy to give up much of its power, and restricts voting rights to wealthy land owners.
1891 – Lili

ʻ

uokalani – Queen after brother's death.
1893 – New constitution proposed by Queen Lili

ʻ

uokalani. It would restore the monarchy's power and lower property requirements for voters. American interests depose her in response.
American
[
]
1894 – Sanford B. Dole declares Hawaii a republic.
1895 – Lili

ʻ

uokalani is convicted as a Royalist conspirator and sentenced to 5 years house arrest.
1898 – The USA annexes the islands.
1900 – The USA declares the islands a U.S. territory.
1917 – Lili

ʻ

uokalani dies.
1959 – The USA makes the islands the 50th state.
1990s – The beginnings of a "Hawai

ʻ

i for Hawai

ʻ

ians" movement.
Sixth World
[
]
2009 – Secession movements begin.[3]
2011 – ALOHA (Army for the Liberation Of Hawai

ʻ

i) begins car-bombing U.S. military assets.[5]
2014 – The state government declares martial law.[5]
2017 August 22 – Danforth Ho—a descendant of King Kamehameha III—takes the name King Kamehameha IV and declares the Kingdom of Hawai

ʻ

i a sovereign nation.[1]
2017 – The U.S. first opposes, then accepts Hawai

ʻ

ian independence. Rumors persist of Megacorporate pressure on Washington accept.[6]
2017 November 15 – Haleakalā ("House of the Sun") on Maui, thought dormant, has a limited eruption. This was later discovered to be an echo of the Great Ghost Dance.[1]
2020 – Gordon Ho is born.[7]
2045 – Ali

ʻ

i Kamehameha IV dies, and his son Gordon becomes Ali

ʻ

i Kamehameha V.[1]
2063 – Ali

ʻ

i Kamehameha V steps down, his son Brandon becomes Ali

ʻ

i Kamehameha VI.[3]
2067 – Ali

ʻ

i Kamehameha VI dies at sea, Kamehameha V retakes the throne.[3]
Politics
[
]
Geography
[
]
Islands in order, from southeast to northwest (with area):
Economy
[
]
Corporate Presence
[
]
Crime
[
]
Shadows
[
]
References
[
]
Comments
[
]
† These dates/events have not been conclusively proven, but they fit both European historical details, and Hawaiʻian oral history.
Apocrypha
[
]
The Neo-Aanarchist's Guide to North America (p. 80) has brief details about Hawaii that are inconsistent with later sources:
Hawaii bailed out of the UCAS in 2038, and set up shop as a constitutional monarchy. Japan backed this new nation as well, but Malama, Hawaii's queen, has done a better job [than California] of walking the tightrope between accepting Japanese aid and losing independence.
Index
[
]
sourcebooks
[
]
novels
[
]
External Links
[
]