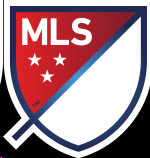 Major League Soccer (MLS) is the top-tier soccer league in North America.  It was founded in 1993 in what was then the United States and Canada. The league now spans the UCAS, CAS, Tir Tairngire, California Free State, and several councils within the Native American Nations. As such, in 2077, MLS incorporates the most independent nations within one soccer league of any league globally.
Teams and Stadiums (Semi-official)
Edit
| City | Team | Stadium |
| --- | --- | --- |
| Albuquerque | FC Albuquerque | Pueblo Stadium |
| Atlanta | Atlanta Thrashers Soccer Club | Coca-Cola Stadium |
| Boston | New England Revolution | NeoNET Colliseum |
| Cheyenne | Cheyenne Coyotes FC | Sioux Stadium |
| Columbus | Athletic Club of Columbus Crew | Crew Stadium |
| Dallas | Club de Fútbol de Dallas Oilers | TI Colliseum |
| Edmonton | Edmonton Dragons Union | Iris of the Dragon |
| Houston | Houston Dynamo FC | Ares Space Stadium |
| Indianapolis | Racing Club of Indianapolis | The Old Speedway |
| Kansas City | Sporting Club of Kansas City | Sporting Park |
| Los Angeles | Los Angeles Galaxy | Stadium of Angels |
| Miami | Miami United | Gunderson Colliseum |
| Montreal | Football Club des Tireurs de Montreal | Stade Olympique |
| New York City | New York Lightning Football Club | Williams Technologies Place |
| Orlando | Orlando City Club | Disney's ESPN Sports Complex |
| Ottawa | Ottawa Arsenal | The Powder Keg |
| Philadelphia | Philadelphia Liberty Soccer Union | Minuteman Stadium |
| Portland/Cara'Sir | Cu'ann Kaer Cara'Sir(Portland Timbers) | Cara'Sir Staid |
| Salt Lake City | Football Corporation of Salt Lake City | Aztech Place |
| San Francisco | San Francisco Breakers | Mitsuhama Sports Complex |
| Seattle | Seattle Sounders FC | Paul Allen Stadium |
| Toronto | Toronto FC | VisionQuest Stadium |
| Vancouver | Vancouver Whitecaps FC | Salish-Shidhe Place |
| Washington, the District | DeeCee United | UCAS Stadium |
Structure (Unofficial)
Edit
Major League Soccer is made up of teams from 24 cities across North America. The teams are grouped into two conferences of 12 teams each. Teams play seasons consisting of 34 matches, playing each team in their conference twice (home and away) and each team in the other conference once (6 home, 6 away).
At the end of the season, the top 6 teams in each conference play off for the right to play for the MLS Cup. The team with the greater number of points in the season gets to host the Cup final. Additionally, the team at the end of the season with the most points overall wins the Supporters' Shield. The Supporters' Shield winner qualifies for the CONCACAF Champions league. The MLS Cup winners also qualify. The CCL winners qualify for the Club World Cup.
MLS rules require that teams allow the corporation to own a sizable interest in each team. Major League Soccer is listed as a Class A Corporation, and is headquartered in New York City.
History (Unofficial)
Edit
In 2030, salary caps were eliminated and MLS' single-entity structure was removed.
As many teams had installed climate controlled domes, or open-air stadiums with magically maintained pitches, the last holdout from teams in MLS resisting a shift of the season schedule to match that of the rest of the world's leagues was eliminated. In 2032, MLS delayed start of the season until autumn, with the regular season now running from September through April.
In MLS' 50th anniversary season, the MLS Cup final played in April 2044 was won by the Cheyenne Coyotes FC over the Ottawa Arsenal.
In April 2075, the Seattle Sounders FC, in the team's 100th anniversary of existence, faced off against the Atlanta Thrashers SC in the MLS Cup final. This match experienced a level of hype never before seen in MLS. This was due to a number of factors:
By 2017, Seattle had been setting attendance records every year. In Atlanta's very first season, they broke them all, launching a rivalry between the two teams that threatened to overshadow the historic rivalries between Seattle and their Cascadia neighbors in Portland and Vancouver. This sixty-year-long competition saw ever larger stadiums being built between the two that no other teams in MLS could match. As of 2077, Seattle currently holds the largest and loudest stadium (Paul Allen Stadium) in MLS, Seating 120000 fans regularly. Atlanta had plans for a new stadium under way that would seat 130000, their then-current (Coca-Cola stadium) only holding 112000. The next-largest stadium in MLS (The Old Speedway in Indianapolis) only held 95000. Between attendance capable, and this competition, a lot of eyes were on the match
In 2021, while the vast majority of humans affected by goblinization became orks and trolls, a small number of individuals transformed into elves and dwarves. One of these was former Sounder DeAndre Yedlin. While playing in a match in Germany, Yedlin began such a transformation, becoming an Elf. In 2050, he returned to the Sounders. This match would be Yedlin's final match, as he would retire after this match. Sounders fans were very excited to see him retire on a high note.
Additionally in 2021, Jordan Morris and Nouhou both transformed into dwarves shortly into the season. This transformation effectively ended Nouhou's career. For Morris, while his season was ruined, he took on new purpose and redefined his game to become one of the best target forwards soccer had ever seen. Since retired, Morris, Nouhou, and many other Sounders alumni (including the Roldan brothers) are in attendance. Sounders fans more than most other MLS teams - Cascadia teams excepted - tend to be very well educated in their team's history, and revered the team's older heroes. For so many older alumni to be present created a huge furor amongst Sounders fans.
The match was won by the Sounders, though this was not without controversy. It is rumored that just before the match began, shadowrunners attempted to kidnap the Sounders' star midfielder Wold-Dietrich OStermann. The attempt, if it actually occurred, was unsuccessful.
Rules on Cyberware, bioware, magic, and drugs. (Unofficial)
Edit
Cyberware/bioware: Cyberware and bioware are permitted barring weapons. All enhancements are regulated and must be registered. Players are regularly tested for unregistered/restricted enhancements.
Magic: No spellcasting is allowed on the pitch, and there is a referee designated for monitoring of same. Physical adepts are permitted to participate. Astral barriers are required to be in place in all stadiums preventing spells from reaching the pitch from the stands.
Drugs: No drugs are allowed and players are tested for use before every match.
References
Edit
Community content is available under
CC-BY-SA
unless otherwise noted.