Norbert is a hire-able Shadowrunner in Shadowrun (SNES).
Overview
[
]
Norbert is the tops among the trio of mercenaries for hire at the Wastelands Club. His damage, accuracy, and firing rate are all tops among mercenaries. Norbert has a decent Body rating and below average defense, placing him in the middle of the group as far as survivability goes. His price tag is a bit steeper than the others, but he will stay around for an incredibly long time, allowing you to keep him through several whole sections of the game.
One other point to note about Norbert is that his strength is at level 5, which allows him to use all but the most powerful equipment. If you give Norbert the Assault Rifle and Partial Body Suit, he should be able to survive almost any part of the game and will quickly become the most powerful Shadowrunner. Overall, if you are going to hire a Shadowrunner for added offense, you can't go wrong with Norbert. His usefulness increases even more if added to a team of Shadowrunners.
Hiring
[
]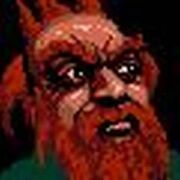 Location
Wastelands Club
Attack Power
6
Accuracy
3
Defense Rate
1
Firing Rate
1.77 shots / second
Weapon Type
Automatic
Price
Negotiation 0-2: 2000 Nuyen
Negotiation 3-4: 1800 Nuyen
Negotiation 5-6: 1500 Nuyen
SR Multiplier
4, 5
Base Duration
40 Battles
Max. Duration
70 Battles
Statistics
[
]
Attributes
Skills
Spells
Equipment
Other
Body: 6
Magic: 0
Strength: 5
Charisma: 2
Firearms: 8
None

Uzi III

Mesh jacket

None
[

]